Prajna Yoga is the place where it all begins. We have the best, most inspiring and dedicated yoga teachers with vast experience, who know that our vision and what makes us different from other yoga centers. Our Yoga teachers helps you to get the perfect balance of both strengths and flexibility to the body.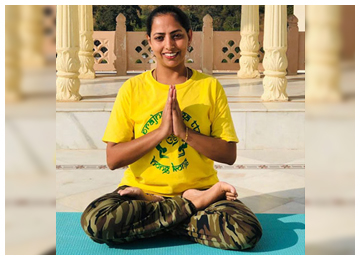 Her relationship with yoga began from childhood, as she attended yoga classes for fun.Since 1998 dedication, continues personal practice with the integration of yoga, her classes inspired from different styles of yoga, which encourages her students to recognize how their practice helps them to live more balanced, healthier and happier lives.Later to deeper her knowledge she continues her practice. She is incredibly grateful being inspired and guided by so many remarkable yogis and above all dedication, which she strongly believes is the greatest teacher of all. While exploring her yoga journey she experienced Reiki healing, this was new but very relaxing and soothing for her, she enjoyed it so much so she decided to benefit her students with Reiki healing, it can help her in her teaching.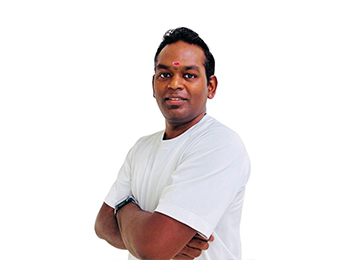 Master Kishore was suffering from back pain from the injury of his cricket practice. He tried different methods to get rid of it. Until one day, he was introduced yoga practice. After he practiced regularly for 3 months, he got relief from his pain. Since then, Master Kishore began to explore the path of yoga.He practiced various style of yoga as Hatha, Ashtanga, Vinayasa, Iyengar and Sivananda with his Guru Vishnudas and Yoga DronYasudas for more than 10 years. He found Sivananda style very calming so, he went to Sivananda Ashram to gain more in-depth knowledge of it.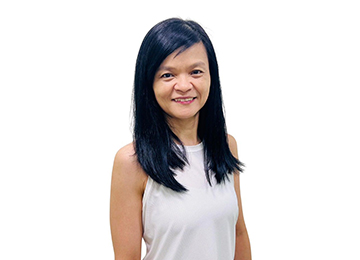 Iris is an energetic person who loves practicing yoga. She became acquainted with yoga since 2011 and starting from then yoga has transformed her life. Apart from being able to exercise and relax the body, yoga practice enabled Iris to ease her mind and more importantly, achieve purification of the soul. With a wish to promoting the benefits of yoga to others, she was determined to become a yoga teacher. Iris finally stepped on her teaching journey after receiving teacher training from Master Kishore and Master Pooja.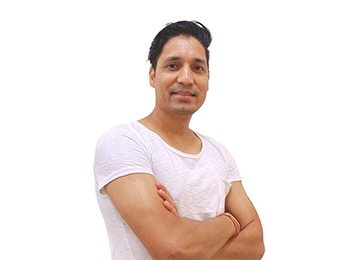 Born in Garhwal Himalaya.18 years of vast yoga experience of teaching & managing Yoga studios in south east asia (Singapore, Malaysia, Macau, Vietnam, Indonesian & China). He has strong hold and experts in Functional anatomy, Traditional yoga, Yoga Teachers training, Yoga therapy Hatha yoga & Vinyasa. Abtar holds a Bachelor degree in Physical Education, Bachelor of Science and a Post Graduate Diploma in Yogic Sciences, level 1 certificate in kinesis taping and he is also initiated into Himalayan meditation tradition by Swami Veda Bharati. Iris is an energetic person who loves practicing yoga. She became acquainted with yoga since 2011 and starting from then yoga has transformed her life. Apart from being able to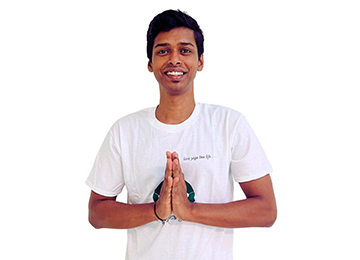 As a kid who often goes to hospital due to low immunity, his parents came to know about yoga and made him to join classes in the year 1999 under his teacher yoga Kalaimamani Radhakrishan for 15 years. Yoga helped to cure his illness and he continued to practice advance yoga to participate in yoga competitions. After his college degree in computers he started to work in IT field but his passion towards yoga made him as a yoga teacher. He never stop learning so he traveled around southern India and gain knowledge in yoga as well as teaching. He also practice ashtanga yoga and a certified ashtanga vinyasa teacher too. His classes mostly focused on flexibility, Hip opening, balance, inversion, stability. He has good knowledge about alignment and anatomical benefits of body.
To maintain a healthy life and live happily, I started to practise yoga. Yoga has increased my flexibility, improved my fitness levels and kept my muscles grow stronger and become more supple. I took Hatha yoga and Yin Yoga as the roots of exploring yoga and nurturemy physical body and mind subsequently. After the 200-hour of Yoga Alliance of Teacher Training in 2015 and the Post-graduate Diploma in Yoga in 2016, Iimplemented my yoga teaching journey to put my knowledge into practice and learned from students amazingly. This great "practical book" of teaching yoga broadens and deepens my understanding towards yoga.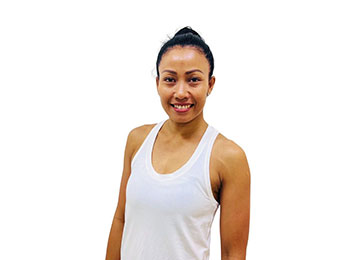 Dina has been practicing Yoga since 2012. After attending regular Yoga classesand learning more about the benefits and meaning of yoga she came to love the physical challenge of the many poses and techniques. She felt a great sense of accomplishment as well as physical and mental well-being. She began to study many books about yoga on her own time inorder to gain more knowledge and to learn how to do the various poses safely, correctly and in the easiest way. As a Yoga teacher Dina loves to create a positive group atmosphere in the class with emphasis on letting students move more freely and learnwith passion and enthusiasm.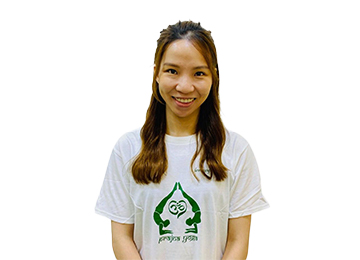 Pion is a Registered Yoga Teacher (Met the 500-hour (RYT500) Standard) of Yoga Alliance®. She started learning ballet since 6 and certified in RAD Ballet Exam – Grade 8 and Advanced 2 level. Now, she has been teaching ballet and performing in different dance schools and organizations for over 12years. She came to Yoga by chance in 2010. This was the beginning of a journey where she could finally find a way to access the true inner peace she had been searching for. Since then, she decided to share Yoga with the world because she believes Yoga is a gift for everyone.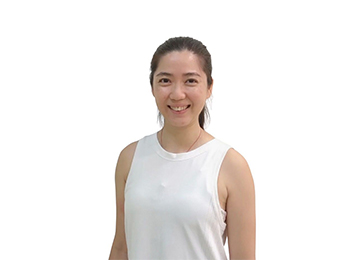 Ava attended her first yoga class in 2009 and immediately fell in love with the practice. Over 10 years of regular practice, yoga becomes an important part of her life and brings her transformation in the body and clarity in the mind. Under the guidance of various yoga masters from India, Ava is passionate to share her yoga experience, and to help others to feel the significant physical and mental benefits that yoga has given to her. She has completed 200 Hours Hatha Yoga Teaching Training Course in 2012 and continued her studies by completing 300 Hours Advanced Hatha Yoga Teacher Training in 2013. She has also completed 300 Hours Yoga Therapy Teaching and 100 Hours Pre-natal Yoga Teaching Training.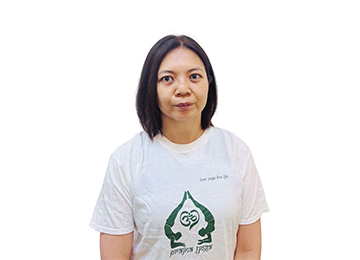 Phoebe started her yoga journey in 2010. At the beginning, she just wanted to release body tension from work. During her first yoga class at Prajna Yoga. She discovered the positive changes in body and mind. She believes that yoga isn't just about asana, it's philosophy, attitude, spirit, mind and body. Through practice, you can listen to your body, understanding your inner feelings more directly and stay mindful.
After years of practice, she decided to have her yoga teacher training in 2020 at Prajna Yoga and also completed 30Hrs Wheel , Chair TTC in 2021 & YIN Teacher Training in 2022.
Keep practicing and learning helps deepen her practice and she likes sharing yoga's benefit to others.