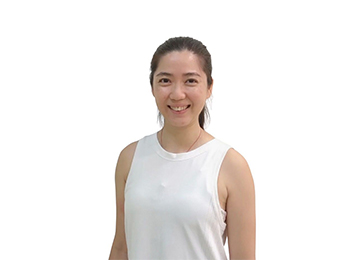 Ava attended her first yoga class in 2009 and immediately fell in love with the practice. Over 10 years of regular practice, yoga becomes an important part of her life and brings her transformation in the body and clarity in the mind.
Under the guidance of various yoga masters from India, Ava is passionate to share her yoga experience, and to help others to feel the significant physical and mental benefits that yoga has given to her. She has completed 200 Hours Hatha Yoga Teaching Training Course in 2012 and continued her studies by completing 300 Hours Advanced Hatha Yoga Teacher Training in 2013. She has also completed 300 Hours Yoga Therapy Teaching and 100 Hours Pre-natal Yoga Teaching Training.
Ava is a versatile teacher in various styles and levels of yoga such as Hatha Yoga, Vinyasa Yoga, Yin Yoga, Yoga Therapy, Wheel Yoga and Aerial Yoga. She is also a Message Therapist and a Singing Bowl Therapist.
Based on the traditional Hatha yoga practice, Ava understands about different people's needs according to different body types. She also emphasizes the importance of alignment, the balance of flexibility and strength. She brings a strong sense of body awareness to her classes, encourage each student to explore his own potential and strengthen the connection between body and mind.
Qualifications & Certifications:
200-Hour Yoga Teacher Training Certificate Course held by Anahata Yoga, 2012
300-Hour Advanced Hatha Yoga Teacher Training with Dr. Yogananth Andiappan, 2013
300-Hour Yoga Therapy Teacher Training, International Yoga Academy, 2016
100-Hour Pre-natal Yoga Teacher Training, International Yoga Academy, 2016
AntiGravity® Fundamentals 1 & 2 Training with Tamer Begum, 2019
32-Hour Certified Singing Bowl Therapy Teacher Course Level 1 & 2, 2021
50-Hour Yoga Wheel Teacher Training with Amarjit Kumar, 2021
Ava Teaches:
Hatha Yoga
Yoga Stretch
Yoga Therapy
Yin Yoga
Aerial Yoga
Wheel Yoga
Singing Bowl